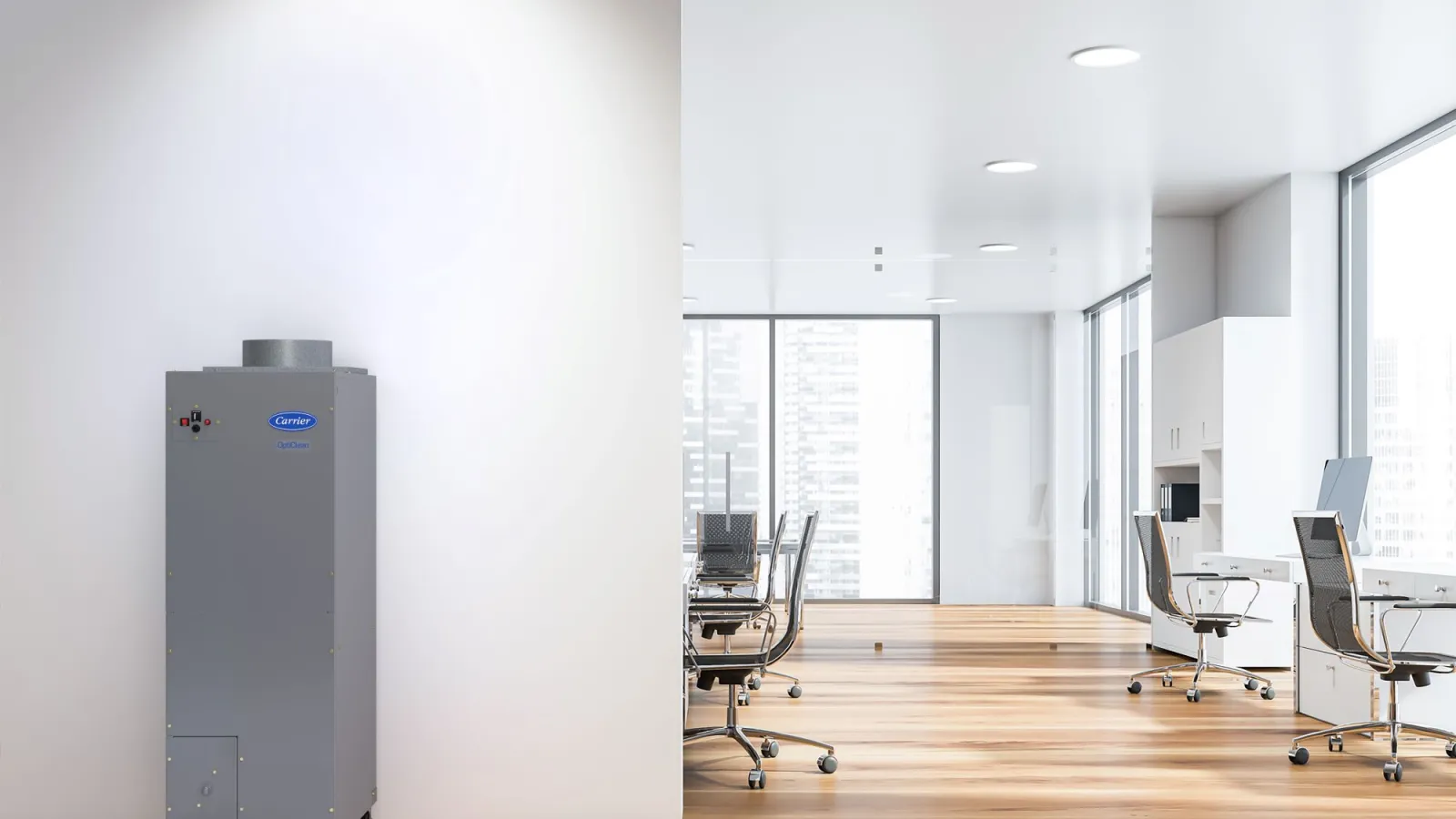 OptiClean™ Air Scrubber
A Breath of Fresh Air For Your Space
OptiClean™ Air Scrubber
The OptiClean™ air scrubber is a portable device easily rolled into different areas of a home, office, or large commercial space. Once plugged into a standard plug, the air scrubbers quickly collect the surrounding air, passing through HEPA-grade filtration to remove 99.97% of unwanted particles. Then the system releases clean air back into the surrounding area to help improve your indoor air quality in your home or business.

At Restano Heating, Cooling & Plumbing, we constantly stay updated with the latest indoor air quality innovative products to provide top-quality solutions for our customers. Currently, the Carrier OptiClean™ air scrubber is a cutting-edge portable indoor air quality product to give homeowners and business owners healthy indoor air solutions. For more information about improving your indoor air quality, call our office today .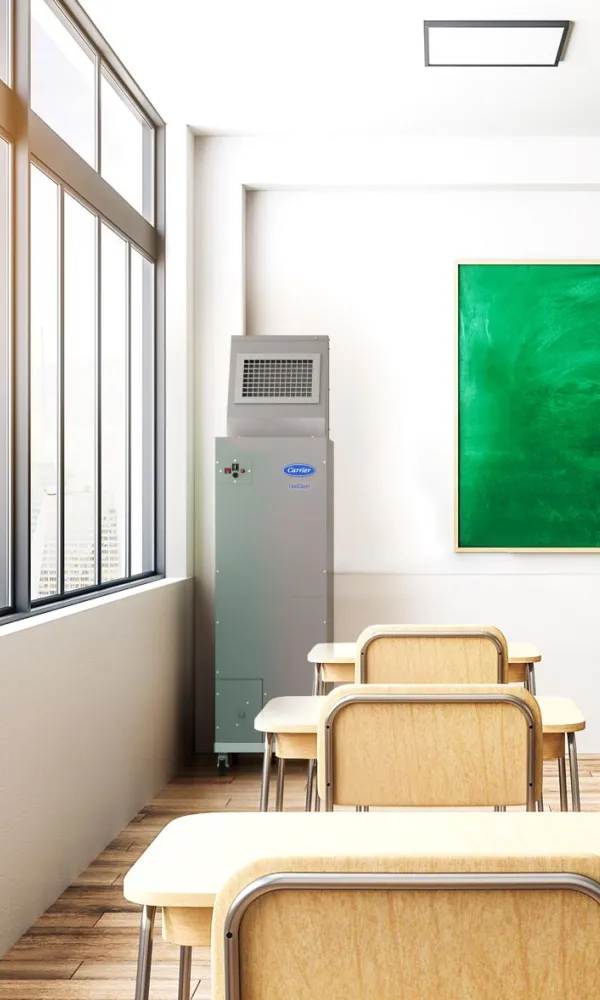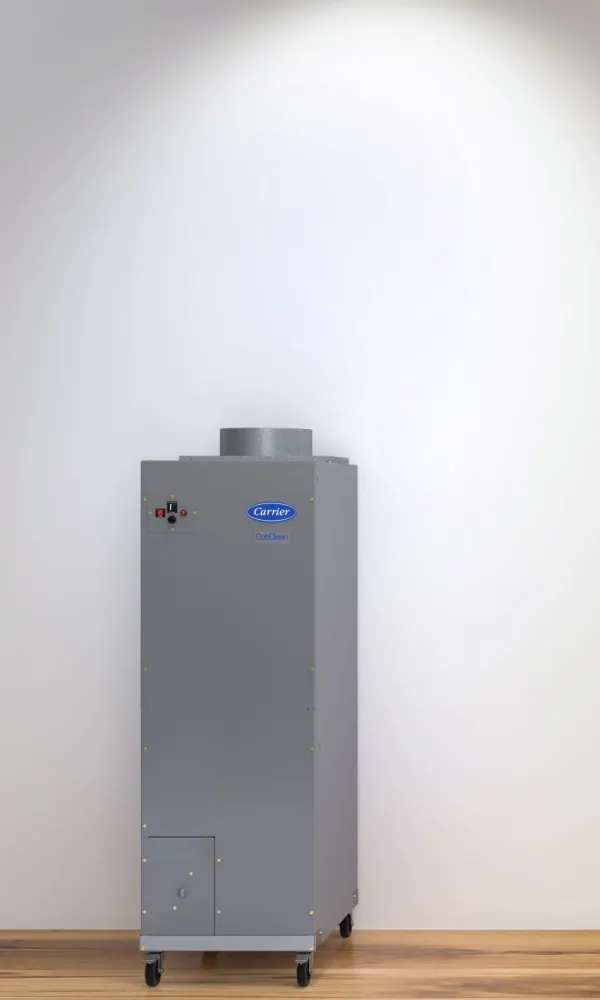 Slow & Prevent the Spread of Disease
OptiClean™ Dual-Mode Air Scrubber
We spend about 90% of our time inside at work, home, or school. We want Pittsburgh resident's indoor air to be comfortable and clean, creating a healthier environment. The OptiClean air scrubber can easily be transported from room to room and plugs into any standard electrical outlet with no additional duct work. When you look around you probably don't think about the pathogens in your air but according to the EPA there may be higher counts of many airborne pollutants inside than you are exposed to outside! See how an OptiClean Air Scrubber would work for you!
The Unit Pulls in Air from the Surrounding Area
The Air Passes through a series of filters that "scrub" away the contaminants
Clean, Fresh, Filters Air is recirculated back into the room
A Carrier OptiClean™ dual-mode air scrubber & negative air machine in your home or commercial space can release cleaner air back into the room. Today, improving air quality in our homes, business, or office spaces is a top priority to create a healthy space we can all feel comfortable visiting. Call our team today to learn more about Carrier air scrubbers.

HEPA-grade Filtration
Removes particles as small as 0.3 microns
No Ductwork Required
Automatic Filter Change Alerts
Standard MERV 7 or higher filter
Portable around a home or office space
Three Airflow speeds
Pittsburgh Trusts Restano
36 Years of Satisfied Customers
another HVAC professional who stated that Restano was the best in Pittsburgh... he was right !

Chris W. - Google
Chris was on time, professional, pleasant and efficient. Would recommend. Left work area very neat and clean.

Sandi H. - Google
Austin was our installer. and he did an outstand job. He kept. us updated throughout the entire process of the installation. I would recommend his team to anyone.

Glenn L. - Google
Service technicians are likely the best in the business.The technician who did my estimate has been with Restano over 30 years - that says something

John W. - BBB
The technician came early, communicated well, took care of the job and wore booties to keep my house clean. What could be better!?!

Rebecca B. - BBB
Trust Restano to
Keep Your Home Comfortable & Safe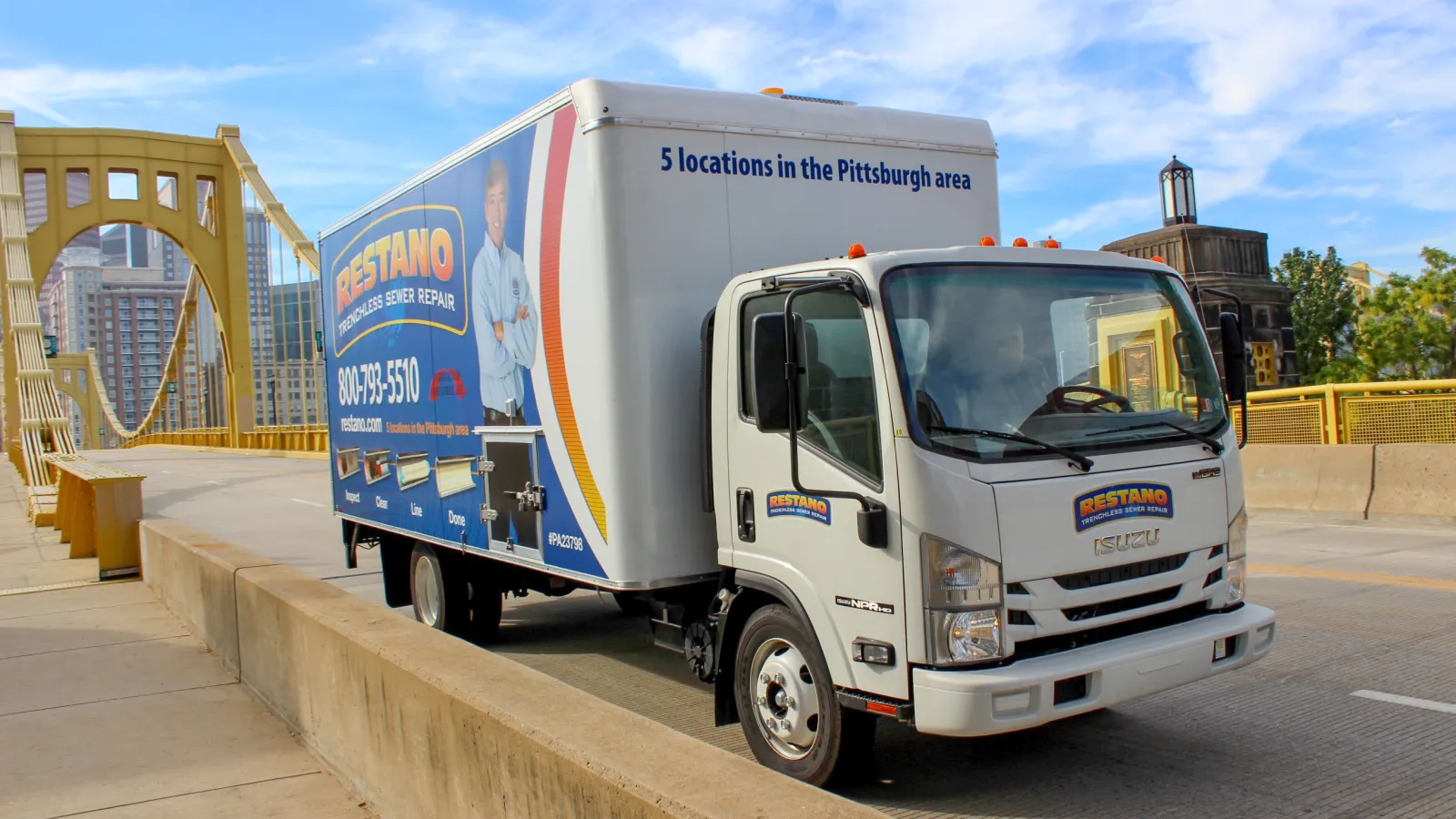 Factory Authorized Dealer
Award-Winning Service
As a Factory Authorized Carrier Dealer, our team receives factory training and is up to date on all technological advancements, products, and techniques. We follow detailed service procedures and use genuine facotry0authorized parts to ensure your system performs properly.
Over the past seven years, Restano Heating, Cooling, and Plumbing has been recognized with consecutive Carrier President's Awards, demonstrating excellent leadership, in the business organization, customer satisfaction, HVAC knowledge, and operational distinction. Each year our team continues their education to stay up to date with industry standards.
Keep Your Cash in Your Pocket
Current Deals on Indoor Air Quality Systems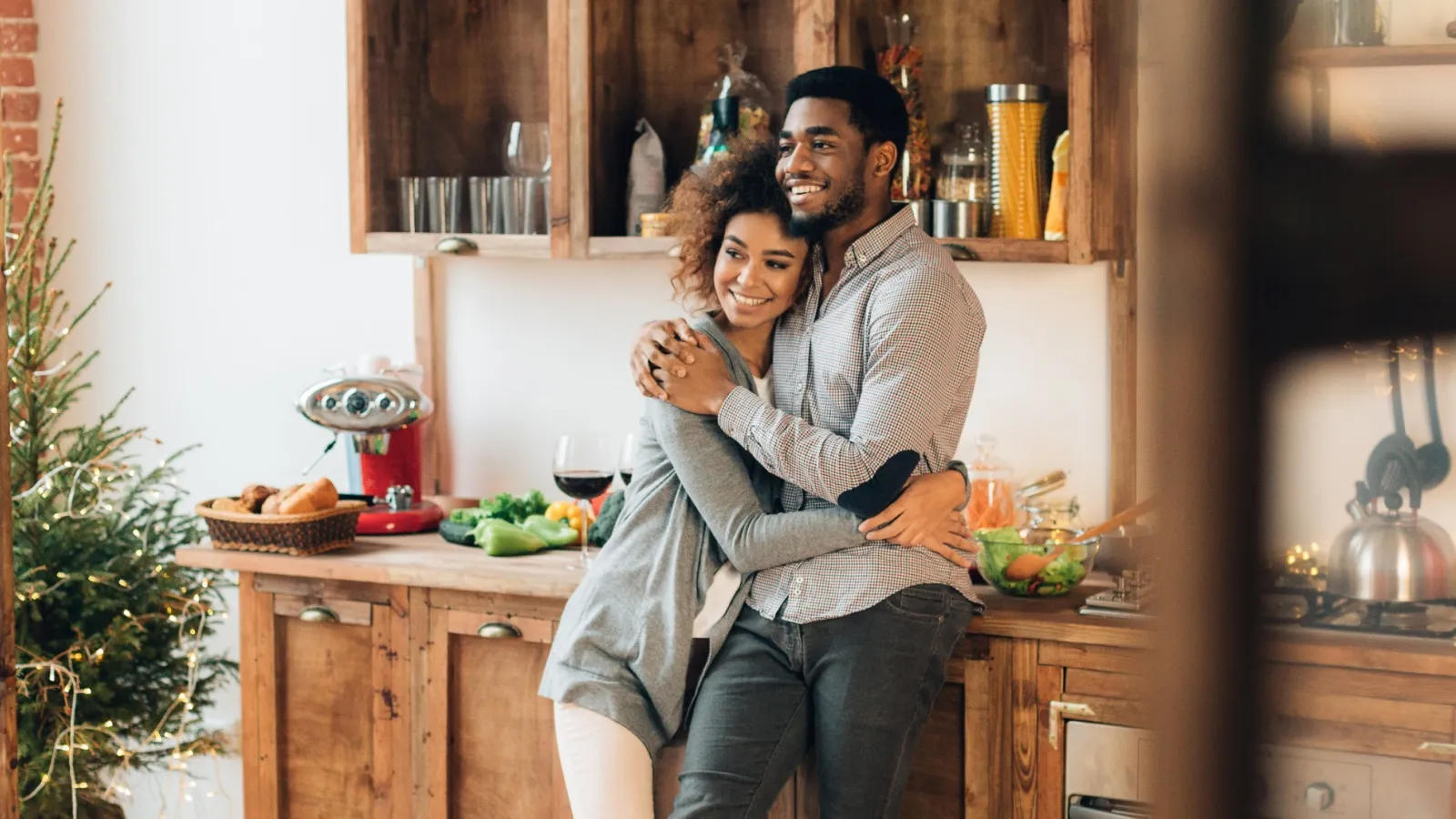 Financing Options
Tackle Bigger Projects Now
At Restano Heating, Cooling, and Plumbing, we understand that heating repairs can be a significant expense, especially during the cold winter months in Pittsburgh. We also know that a malfunctioning heating system can pose a safety risk to you and your family. That's why we offer financing options through Wells Fargo to help you get the repairs you need without breaking the bank. With our financing options, you can have peace of mind knowing that your heating system is functioning safely and efficiently. Don't let a lack of funds prevent you from getting the heating repairs you need. Contact us today to learn more about our financing options and how we can help keep your home warm and safe this winter

Carrier OptiClean™ Air Scrubber
Portable Clean Air
Portable, can be rolled from room to room with ease!
Filters out particles as small at 0.3 microns
Watch the video to learn more