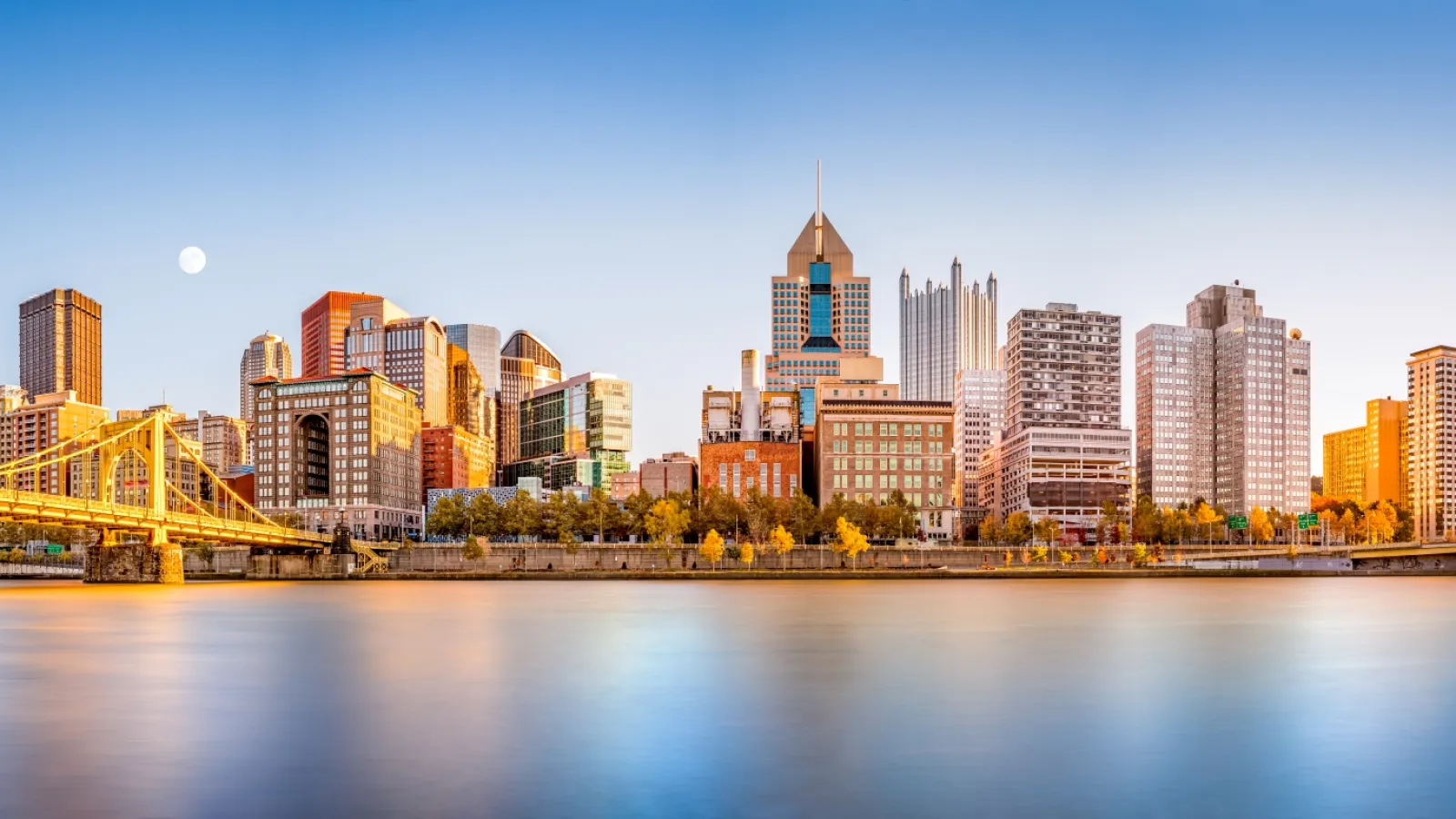 Three Decades of Satisfied Customers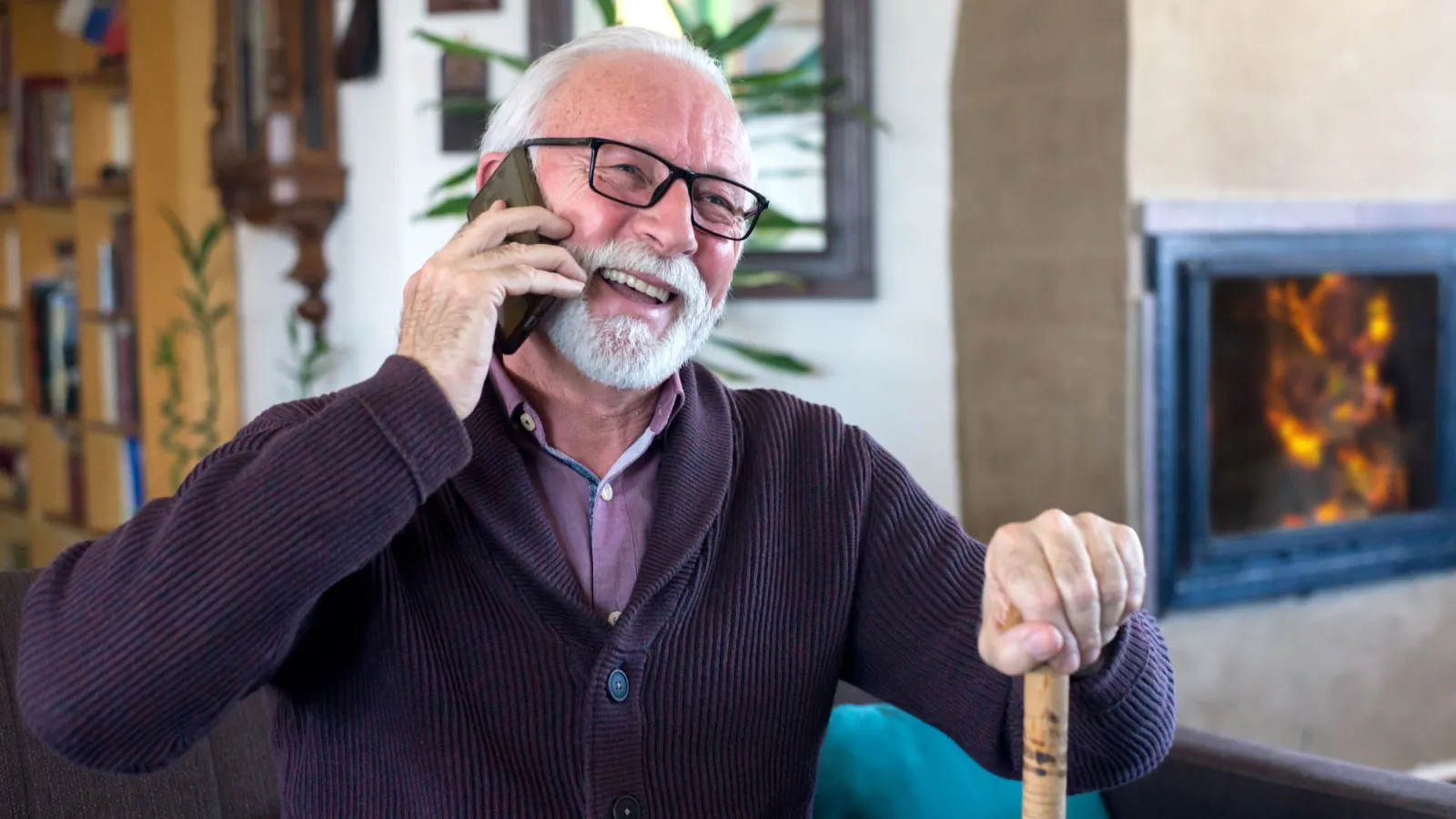 Come Out When You Need Them
Affordable and Quick
Our furnace stopped working on a Thursday, technician came same day and he and I decided not to repair a 20 something year old furnace. They came the next day and installed a new furnace. Unfortunately, an electrical short caused by our AC caused the new furnace to malfunction Saturday morning and a technician came same day and got it running. The following week they came to troubleshoot why the AC was causing the problem with blowing a fuse in the furnace. Technician determined the problem and fixed it. Also we had Restano install a new dryer vent which had to run through our garage to reach the outside as the rear of the house is below grade. We could not vent it in that direction. During the process a piece of concrete block fell into our laundry tube and punctured it causing water from running washer to leak over the floor. No damage, but Restano came within an hour of calling and installed a new tube. I had them replace the old faucet for the tub, too. We paid no extra charge for these services other than for my request to install new laundry tub faucets. There quick responses to all out needs will continue to make us a Restano customer.

Richard C.
-Google
Great overall experience! I had my furnace and central A/C replaced. Knowledgeable, professional and competitive. Brian answered all my questions, he was very knowledgeable with his presentation. Chris and Will completed the install in a timely manor. Very clean craftsmanship, and professional. Overall experience was amazing. The entire process from first call to job completed in less than a week. It is rare to find a company like Restano. I will definitely recommend to friends and family and to anyone that is looking for the services they offer. Thank you.

Jospeh G. - Google
Restano installed my air conditioner three years ago. They perform annual preventive maintenance on both my A/C unit and furnace. They have been very responsive to issues I experienced, including same day service when the capacitor failed on the A/C unit. Matt stopped by today to perform the annual check on the A/C unit and he recommended and installed a surge protector to prevent a costly capacitor problem in the future. Matt was courteous, professional, knowledgeable and friendly. I felt very comfortable with him and confident in his recommendation. Thank you Matt!

J. W. - Google
Replaced our 22 year old furnace & AC, rerouted a duct in the garage and installed a new Ecobee thermostat. Easy to schedule for a quote and once accepted, we were scheduled for the following week. Reasonable prices, professional and friendly employees. We've used them before for plumbing services as well. Great job! Thanks!

Jay. - Google
I wanted to write to thank you for a job well done. Starting with your sales rep Brian Filippini and ending with your two installers, John and RJ. First, Brian did a great job on the bid and getting us scheduled as quickly as possible (we haven't had air since July 13th, and I was getting very unkind. Truly if mom isn't happy, no one is). Secondly, the install workers got right to it and didn't waste any time completing the job. Several other companies we got bids from told us it was a two-day job. Ours was done in about 6 or so hours. Finally, the equipment is so quiet and efficient. Please shout out to those three employees that made "Mom so happy!"
Constance F. - Email
Had furnace and air conditioner replaced,best price out of three estimates,Installers were very professional ,polite, efficient!Give the whole experience a 10star rating,and highly recommend Restano!!

John S. - Google
My furnace went out in the middle of the night in early March. I called Restano at about 6am and they answered the phone, and someone was on their way to me by 7am. He was very good at his job, did not try and sell me things I didn't need. Repaired the furnace and was extremely kind. I will always use Restano for both HVAC and plumbing.

Cindy K. -Google
They're awesome. We've been using them for years now and they come every 6 months. They're affordable, they're quick, they come out when you need them, they don't make exceptions, they're really nice guys, and have fair pricing. They're just all-around A's. A's down the board. Usually, just one guy comes for the service check.

Danielle R. - Angi's List
Restano was amazing - from a quick response when we called for an estimate on replacing our 24 year old furnace that stopped working this week to the installation! They gave us a fair price, talked us through all the options and the installers Will and Bill were on time, efficient and cleaned everything up at the end of the job. We couldn't be happier with the service that we received!

Erika - Google
We have used Restano in the past for furnace inspection, and we were happy with them. So when our air conditioner died, we called them first. They gave us several quotes, and within 2 weeks our new air conditioner was installed. They did not try to sell us anything we didn't need, and their work was very affordable. The install was quick and they cleaned up everything so well. The whole system is new and clean and works perfectly. They even did a little extra to help make changing our furnace filter easier! Very, very happy with their work.

Stephanie W. - Google
I called Restano at about 5:00 in the afternoon with a problem with my furnace. Someone was at my house within an hour. Turns out my furnace had reached the end of its useful life and I needed a new one. Restano had people there at 8 the next morning to install it. They even lent me electric space heaters to keep my house from freezing. A+

Andrew N. - Google
Steve went above and beyond when it came to servicing my units. Example: he dismantled my split unit and thoroughly cleaned it. Never had any other tech performed such a thorough job. He was conscientious, honest and at times very patient. He is truly an asset to Restano Plumbing!

Lexi C. - Google
Restano is one of the most honest and professional companies I have ever dealt with. The office staff is very helpful and always go out of their way to assist. We purchased a new furnace and humidifier last January and the quality of their equipment work and service has been impeccable. I highly recommend them for and purchase or services. All that being said their pricing is great.

Mark B. - BBB
I had an emergency at my house with my air-conditioner. I called Restano and with in 2 hours I had a technician here and my problem was resolved. Great company and very dependable.

Gus L. - Facebook
We have used Restano for our yearly furnace checks and have always received great service so when our heat pump went, of course we called Restano. Came, determined the issue and were able to come back the following week to install. Courteous, knowledgeable installers, completed the project in approximately 7 hours.

Mark - Carrier Service Site
I can't say enough good things about Restano! From quick response on our no heat call to Brian the sales manager with a quick quote and having all the parts on hand to the wonderful service from Chris and Bob on the install. This was a wonderful experience considering the emergent need for a install. Thank you to the whole team for a wonderful experience.

Angie N. -Facebook
We have been using Restano for years. They have always served us well. Recently, Dennis did a very quick diagnose and repair on our second floor A/C unit. Just in time as the weather turned from cool to steamy hot!

Ed P. - Facebook
I was scheduled for my new AC installation in less than five days. The installers were professional and respectful of my home.At this point, I became a VIP client and was told if I had any problems I would be put at the top of the list for Service. I would highly recommend Restano for heating, cooling and plumbing issues.

Amy S. - BBB
Excellent communications before and during the furnace install. Both of the installers were very knowledgeable and did a very good, and neat install. They were very good about letting me know what they were doing and why. We use Restano for maintenance as well and are very pleased with the Heating and Ac maintenance. Restano also does gas pool heater maintenance which is important to us.
Al W. - BBB
Our old furnace stopped working. I called 730am. By 8am they had someone out to give an estimate. It was replaced the next day. The workers cleaned up my poor power wiring configuration and gave me an additional power outlet. They better located the condensate pump and provided new pvc drainage pipe. What i really appreciated was the workers looking at my water heater incoming gas line. They replaced it with a more durable product including new valve. Very friendly. Very good at what they do.

Ryan B. - Google
Compassion, patience and top-notch customer service. I had a Carrier installed when we bought our house a few years back and it began to malfunction. With the sub-zero temps and the Jan. 2019 Polar Vortex just hours away, Restano came through and was there to fix our furnace the next morning. With young children to keep warm, I felt a genuine cause for concern by the manager. Restano has won me over and will get my business from here on out. Great people, even warmer hearts.

William W. - google
Professional, prepared, personable and performance. Top tier experience beginning with multiple estimates offering range of HVAC units to installation team that were experienced and performance.

Robert D. - BBB
I have had a service contract with Restano for my HVAC since 2017 and would recommend their services to anyone. They are timely, professional, and capable. They have excellent customer service and I have always been pleased with the work they do. In 2018, I had to replace my furnace and I had issues with the WiFi on my new thermostat several times. Each time they went above and beyond to make it right and correct the problem. I have had nothing but positive experiences with their install, maintenance, sales, and customer service groups. I highly recommend!

Michelle K. - Google
Restano was prompt and showed up for service on time. Didn't take long to replace furnace and thermostat. Was friendly and communicated throughout entire process, although there no issues. Also briefed on how to work new thermostat and how the furnace was replaced. Would highly recommend!!

Tara H. - Google
Mike and Ryan the installers were wonderful - took their time, carefully & completely installed our new carrier infinity system. Brian F the sales manager detailed our options thoroughly and was never pushy. 5 stars.

Tanya S. - Google
Rapid-fire service on a cold day. They showed up an hour after the call, diagnosed the problem (bad inducer motor in furnace), and resolved it within an hour at a reasonable price. Our parents have used them for over 20 years and we'll certainly use them again for other issues that may need to be resolved (AC, water heater).

Oliver B. - BBB
36 Years of Easing Customer Fears
Rest Easy with Restano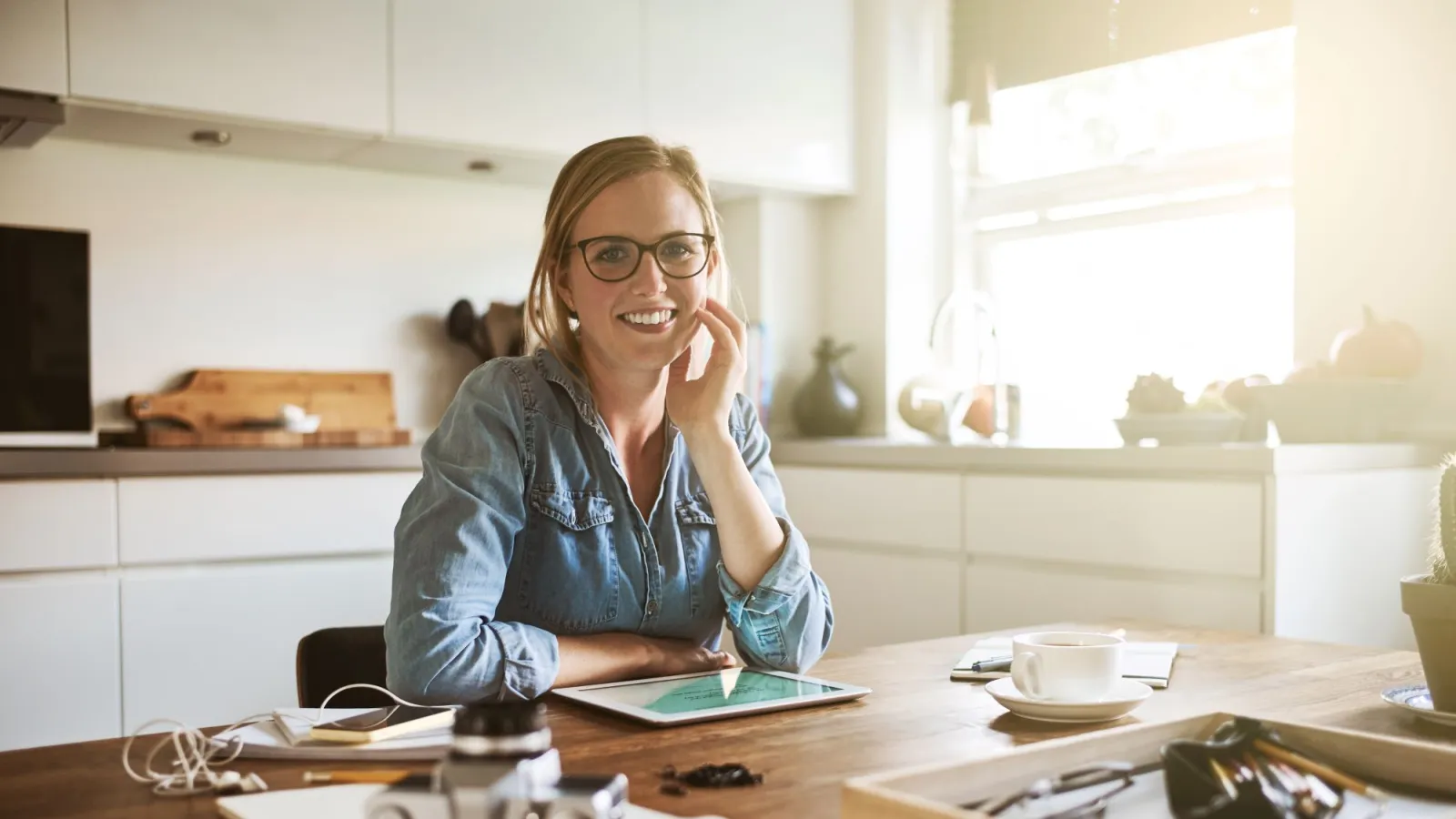 Timely, Quality Work
Without A Lot Of Noise
It's never a good time for your first dealings with a plumber when you have a small pool of waste water in your garage. I was stressed. I tried contacting a few places via their websites and got precisely nowhere. I took a drive down to Eastwood Hardware and asked for a recommendation. I was told, "Call Restano. They'll get it taken care of." I called and got an answering service, told it my tale of woe and who told me to call, and far faster than I expected, I not only had a call back to get more information, but also had a worker on site to try an industrial-grade drain snake on it. Unfortunately for me, that didn't work, so he moved on to trying a drain camera. Still nothing, so by process of elimination, the verdict was a broken pipe. I got the first date available to have the pipe dug up and followed the recommendations on trying use as little water as I could for three days. The day of the dig, the crew arrived quietly and on time. They didn't clog traffic on my dead-end street. Even though I was working from home, and my desk was not much more than 30 feet from where they were digging the hole, they were quiet enough they didn't disturb online meetings. The multi-day process had been laid out for me (inspections) and the worker in charge of my dig, Frank, was kind enough to warn other people on the street who had projects going on of when the official was expected. The work passed, the hole was refilled, and they even spread the bags of topsoil I had bought for reseeding. Frank also explained what I needed to do to avoid further problems. I might have inherited the problem when I bought the house, but it doesn't need to continue. Would I call Restano again for plumbing or other work? In a heartbeat.

Vaunda B.
-Google
Needed to have the gas service to a dryer capped. I wanted a local company so I called Restano & spoke with Cindy who took all the info. Within a couple hours, she called back to set up the appointment. The plumber called when he was on his way (as Cindy said he would) and arrived 5 minutes earlier than he said he'd be there - which was great. Brian was professional, friendly, let me know the cost before he started working, wore a mask the entire time, and cleaned up after himself. Will absolutely recommend Restano

Cathy S. - Google
Being relatively new to the area, I haven't needed a plumber until recently. I called Restano's based on reviews and they sent Nick out to give me an estimate. He arrived promptly, provided me with the estimate and completed the job in the same visit. I was very impressed by his professional attitude and the quality of his work.

Bev F. - Google
These guys are great! White Glove Service is the best way to describe them. I had them install a new Carrier central A/C unit for my home about 3 years ago. That was my first experience with them (they were recommended by a neighbor). They did a great job then so I called them when my hot water heater started leaking at the seams about 4 weeks ago. They were out here at my home & had a new 50 gallon Rheem hot water installed in no time. Their pricing is competitive, the employees are very nice, and they sell great product lines.

Paul - Google
Excellent experience!! Highly recommend Restano! It's 4:30p on a Friday and I have a plumbing emergency (main water line pressure regulator rusted out and water spraying and flooding the laundry room). I had never needed an emergency plumber before..after some internet searching I landed upon Restano Plumbing, heating & cooling with (drum roll) 24 hr emergency service tank you internet!! I called the main number and was greeted by a very pleasant receptionist who took down my info and would pass it on to the plumber on call who would in return give me a call back. Literally 12 minutes later plumbing specialist "Andrew" called. I explained my troubles and lucky for me he was in my area! 5 minutes later Andrew arrived and inspected the situation. Before any work was done he went over the estimated cost of labor and parts that was required to fix the leak. Within in an hour the work was done and my water was back on! Andrew was very polite, professional and efficient. I will not hesitate to call upon Restano for any future plumbing work for emergency or scheduled projects!

Kara P. - Google
Our water heater went out the night before Christmas Eve. By 9:00 am the next morning they were out replacing it. Great service, fantastic plumber that was quick and professional, and went to great lengths to keep the house clean. They're always reliable. Thanks, Restano!

Chris D. - Google
I was getting water in my basement and I was not sure of the source. I did not see a active leak. The only water dripping was from my air duck..They sent a HVAC guy and a plumber to try and solve the mystery., very impressive. They determined it was a drain line hidden by the duck work. That is why I thought it was the duck work. They removed a section of the duct work and sure enough my drain pipe was leaking. They did a great job and cleaned everything up I will always call them.

Jay W. - Google
I called Restano to get some plumbing work done in my basement. They were very professional on the phone and easy to deal with. Nick came and did a fantastic job. Very polite to my family and hard working. The job they did was perfect and done on time. All for a very reasonable price. I would recommend them to anyone looking for plumbing, heating, or cooling. A great company to deal with. We will be using them again!

Brandon F. - Google
Very good--gas co. had to turn off our gas on the coldest day of the year because of a leak they couldn't locate. Restano sent someone out within a couple of hours on a day when other plumbers were booked solid. He doggedly found the source of the problem at the furnace, made the repairs, and everything has been fine since. When he accidentally calculated the wrong total on the invoice, he was apologetic and immediately fixed it--an honest error after 4+ hours working in freezing cold.

Faye M. - Angi's List
We called Restano for our new dishwasher installation. We heard scary install stories about big box stores so we didn't want to chance our install. We called Restano because they have done a variety of projects for us over the past few years and have been reliable, helpful and successful. We had Chris install for us today and he did a great job.

Michele R. - Facebook
My hot water tank no longer was heating up and there was water under the tank. I called Restano's and they sent someone out the next day as I said I didn't feel it was an emergency. Andrew called to let me know he was on his way and he did an outstanding job of taking out my old tank and putting the new one in. He also walked through aspects of operating the new unit and was very knowledgeable and very personable. I would highly recommend Restano for this type of work!

Mary H. - Facebook
I had a clog in a pipe under the house And Josh from Restano plumbing came out and worked on it for 2 1/2 hours. He had to snake it three times and he just kept working at it! Eventually it loosened and the pipe is now clean! He did a terrific job cleaned up after himself and was pleasant the whole time. I would definitely recommend Josh and Restano for any plumbing problems.

Jay G. - Facebook
A plumber with Restano, fixed a leak under my kitchen sink today. She was very professional, knew what was wrong immediately, and replaced the necessary valve. She was personable and it was a good experience. I have used Restano for 6 years for HVAC repairs and replacements and also plumbing problems. I have been very pleased with their service and will continue to use them.

Cindy K. - Facebook
Chris came out to fix an issue with a leaky valve, suggested we purchase a new water heater based on a few key factors. WIth some discussion, we moved forward with a new water heater. They were able to install the new one within 3 hours and now we are good to go for years to come. Highly recommend Restano for any residential needs. They are super friendly, on time and very knowledgeable. I will be continuing to use their services throughout my lifetime.

Phil H. - Google
Rest Easy with
Restano Heating, Cooling and Plumbing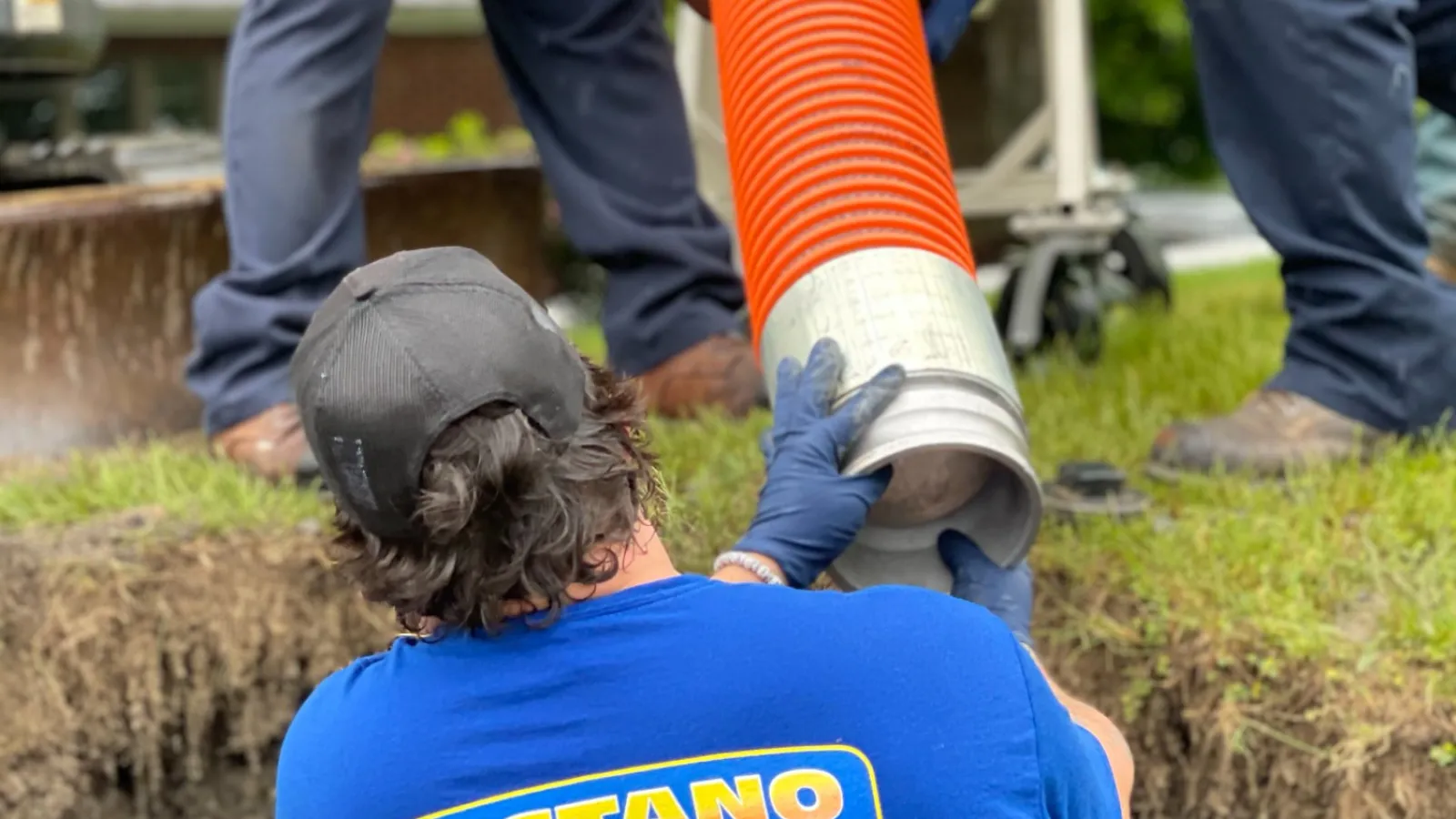 I Highly Recommend Restano for
Sewer Repair in Westmoreland or Allegheny County
I had to have a whole new sewage system installed under my house and garage. The original system had buckled and collapsed. Frank Roberts and his team did a fantastic job !! They were here for a week and we only lost water service for three hours on one day. The crew sealed off the work area and worked hard to get the job done quickly. All of Franks' team were very respectful, polite and professional !! The final finish work was amazing. I highly recommend Mike Restano Plumbing for any job big or small !!

Paul B. - Google
Westmoreland and Allegheny County Trust Restano
Sewer Repair in Pittsburgh
Chris was the tech for our sewer drain problem. He had reviewed the notes regarding the last time we had this issue - there is a design issue with this particular stretch of sewer line - and he was prepared. He listened to my explanation of the issue, got to it promptly, and had it resolved in short order. He also advised me how to help avoid this particular problem going forward. Chris was prompt, professional and friendly, and as I mentioned had things fixed quickly. Nicely done! We have used Restano for many years. They have proven to be very capable and responsive. We recommend Restano.

Steve O. - Google
I had a sewage line backup because of a clog. I called Restano and a plumber was at my house in under an hour. He was very professional, knowledgeable and courteous while he was here. After about 30 minutes, he had unclogged the line and stayed to make sure all of the fixtures were draining properly. I would definitely use them again and recommend Restano to anyone in the area.

Marcel R. - Google
Andrew from Restano was amazing with a challenging sewer back up. He persisted until he fixed the problem. I am forever grateful. He personally deserves 5 stars!!!!

Katie P. - BBB
Snaked my Clogged main pipe wide OPEN ! Couldn't be happier!!! Thanks to answering service! Scheduling!

Jim F. - Facebook
Andrew from Restano was amazing with a challenging sewer backup. He persisted until he fixed the problem. I am forever grateful. He personally deserves 5 stars!!!!

Kate C. - BBB
Restano Plumbing, Heating, and Cooling unclogged our sewer line today. They came out very promptly. The technician was very pleasant and knowledgeable and got the job done! Great service! I will definitely use them again.

Donna G. - BBB
Restano is a very good Company. I was having problems with my Sewer and they came right out. I would recommend them to anyone.

Joyce M. - Google
Restano Plumbing, Heating, and Cooling unclogged our sewer line today. They came out very promptly. The technician was very pleasant and knowledgeable and got the job done! Great service! I will definitely use them again.

Donna G. - BBB
I had a sewage line backup because of a clog. I called Restano and a plumber was at my house in under an hour. He was very professional, knowledgeable and courteous while he was here. After about 30 minutes, he had unclogged the line and stayed to make sure all of the fixtures were draining properly. I would definitely use them again and recommend Restano to anyone in the area.

Mycal R. - Google