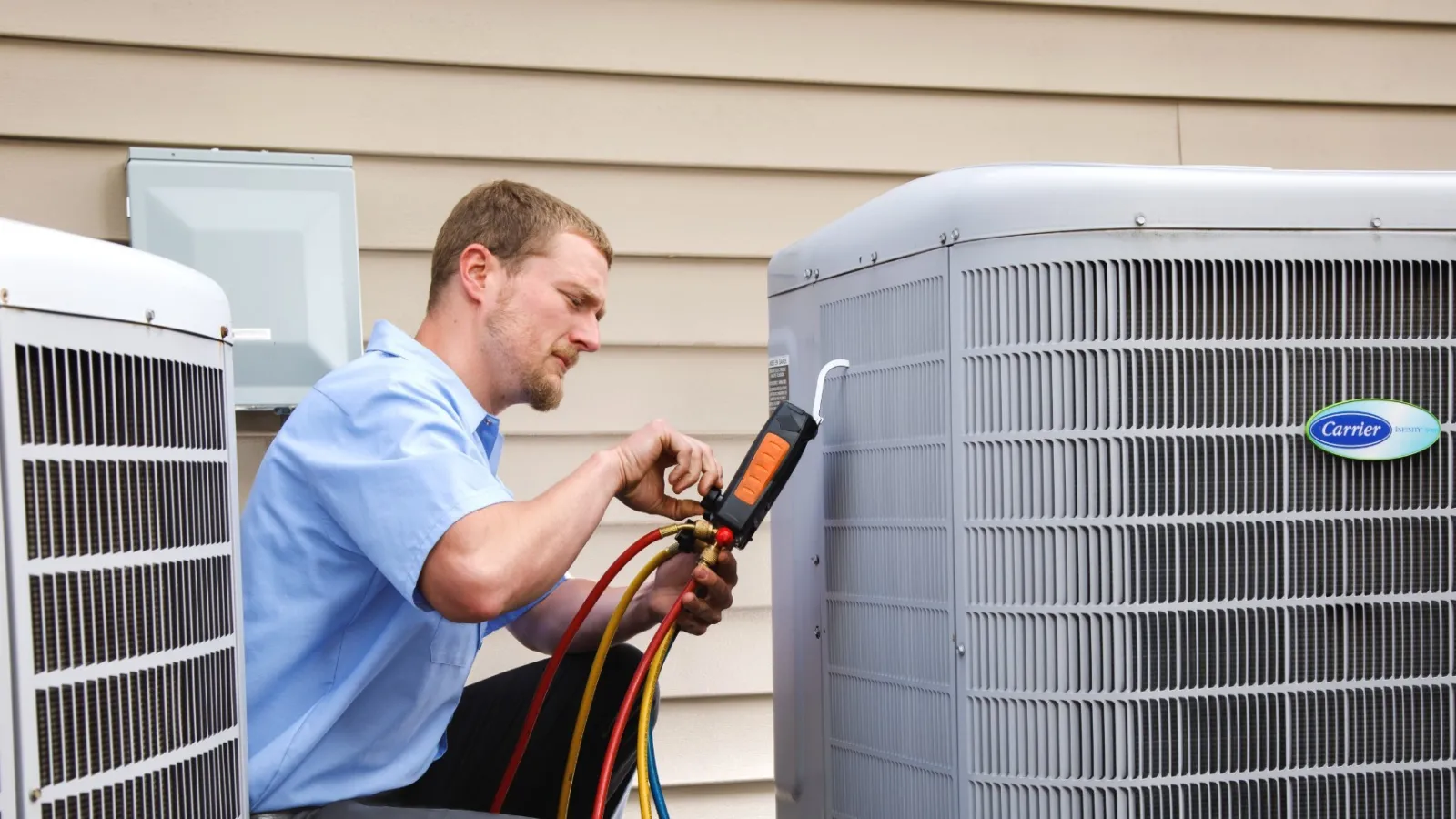 Repair & Service
Restano Heating, Cooling, and Plumbing: Your Trusted Source for Top Quality AC Repair Services Since 1986

Local HVAC Experts
Keeping Pittsburgh Cool
Don't hesitate to contact Restano Heating, Cooling & Plumbing if you're experiencing any issues with your air conditioner. With over 35+ years of serving the Pittsburgh area, we have encountered and resolved a wide range of AC problems. We understand that AC issues are not only inconvenient and uncomfortable but can also cause damage to your home. Delaying service only prolongs the disruption to your life and increases the risk of further damage to your system.
Our NATE-certified technicians at Restano Heating, Cooling & Plumbing are ready to inspect your system, identify the problem, and provide solutions. We service all makes and models, aiming to prevent future breakdowns and ensure uninterrupted performance. Call us today for reliable air conditioning repair services.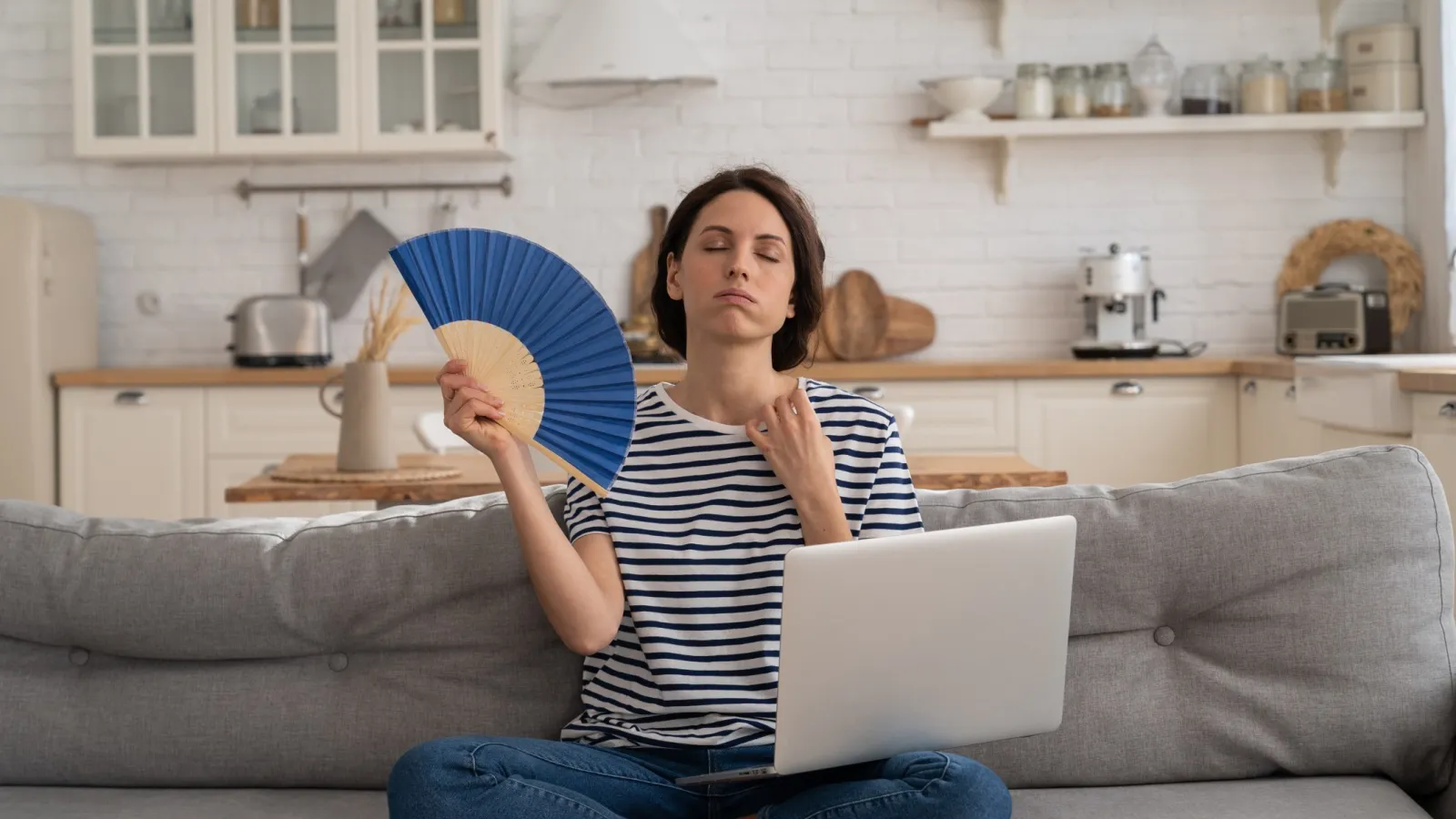 Signs you need
Air Conditioner Repair in Pittsburgh
At Restano Heating, Cooling, and Plumbing, our team of experts is dedicated to resolving your air conditioning issues promptly and efficiently. Whether you require a straightforward AC repair or an annual maintenance check, our skilled service technicians are here to guide you every step of the way. If you encounter any of the following problems with your air conditioning system, don't hesitate to contact your trusted local cooling company right away.
An unexplained spike in energy bills
A unit will not turn on or off
Poor or reduced airflow
Hot air blowing out of the AC unit
Loud noises coming from the AC
A water or Freon leak near the AC unit
Our service team is here to ensure your air conditioning system is performing throughout the summer months. You can trust our service technicians and project managers to provide you with the best recommendations for your home's air conditioning system. At Restano, we specialize in both traditional and innovative ac repairs and replacements. If you have questions about air condition repairs or replacements, contact us today.
Reviews
Why Our Customer Rest Easy
The installers were prompt, very professional, knowledgeable and responsive to questions. We are long time clients of Restano and have always been pleased with their products and service.
Susan B. - Google
Great overall experience! I had my furnace and central A/C replaced. Knowledgeable, professional, and competitive. Brian answered all my questions, he was very knowledgeable with his presentation. Chris and Will completed the install in a timely manner. Very clean craftsmanship, and professional. Overall experience was amazing. The entire process from the first call to the job completed in less than a week. It is rare to find a company like Restano. I will definitely recommend to friends and family and to anyone that is looking for the services they offer. Thank you.
Joseph G. - Google
Had furnace and air conditioner replaced,best price out of three estimates,Installers were very professional ,polite, efficient!Give the whole experience a 10star rating,and highly recommend Restano!!
John S. - Google
Restano installed my air conditioner three years ago. They perform annual preventive maintenance on both my A/C unit and furnace. They have been very responsive to issues I experienced, including same day service when the capacitor failed on the A/C unit.

Matt stopped by today to perform the annual check on the A/C unit and he recommended and installed a surge protector to prevent a costly capacitor problem in the future. Matt was courteous, professional, knowledgeable and friendly. I felt very comfortable with him and confident in his recommendation. Thank you Matt!

J.W. - Google
It's a Breeze to
Contact Restano
We've been servicing Pittsburgh area heating and cooling systems for 36 years. Restano Heating, Cooling, and Plumbing has you covered with expert knowledge only available to Carrier Factory Trained Service Professionals. As your Carrier Factory Authorized Dealer, every technician that visits your home receives hours of specialized training annually. Our fleet of service vehicles arrive at your door fully loaded and ready to maintain or repair just about anything.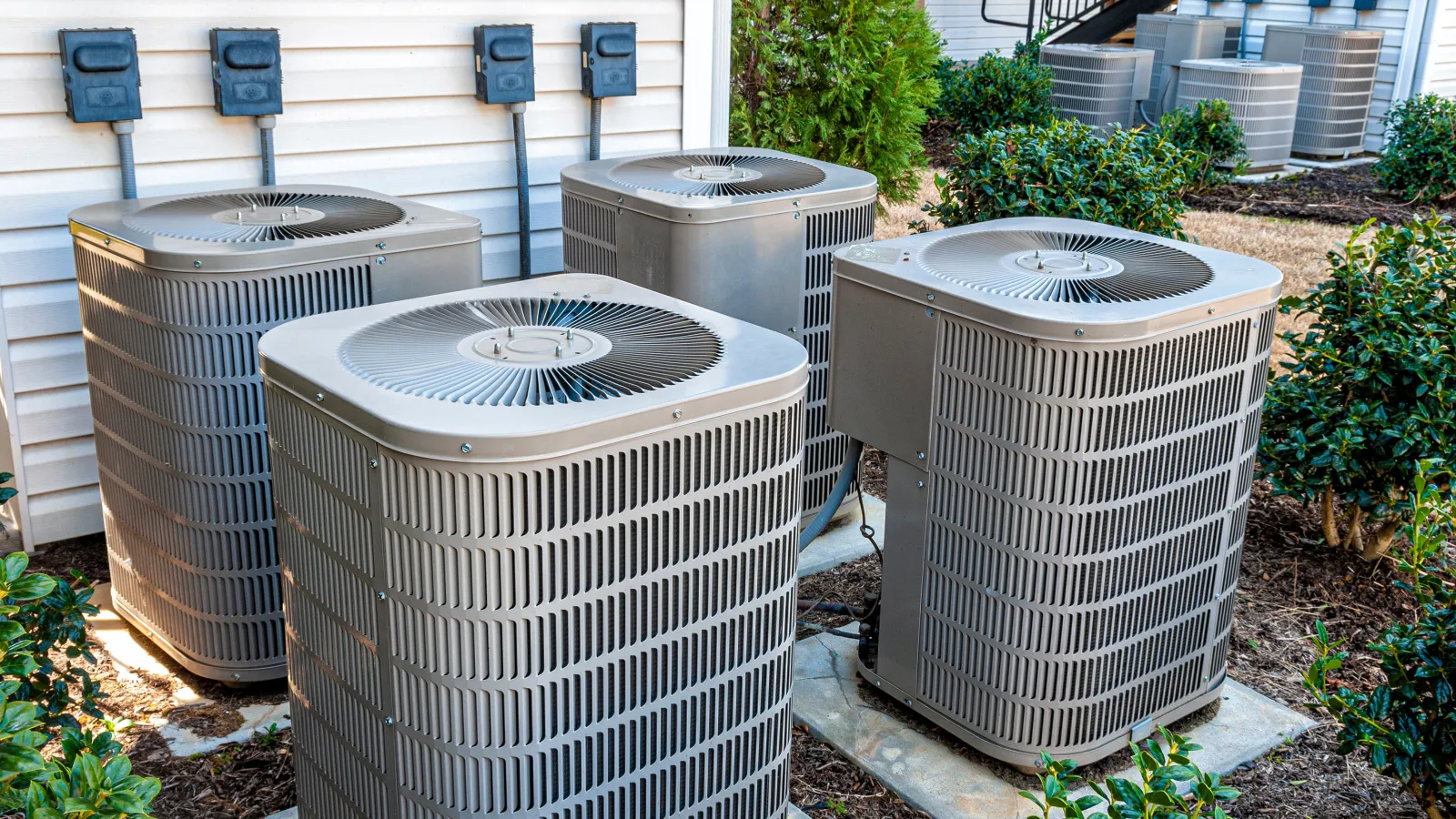 Factory Authorized Dealer
Award-Winning Service
As a Carrier Factory Authorized Dealer, our Restano Heating, Cooling & Plumbing team receives factory training and is up to date with all technological advancements, products, and techniques. We follow detailed service procedures and use genuine factory-authorized parts, ensuring that your system performs properly.
For the past seven years, we have been honored with the Carrier® President's Awards for our exceptional leadership in business organization, customer satisfaction, HVAC knowledge, and operational excellence. Our team consistently updates their education to keep up with industry standards. Restano Heating, Cooling & Plumbing is your go-to Pittsburgh-based company for air conditioning repairs.
Current Deals
Don't Take The Heat for Overpaying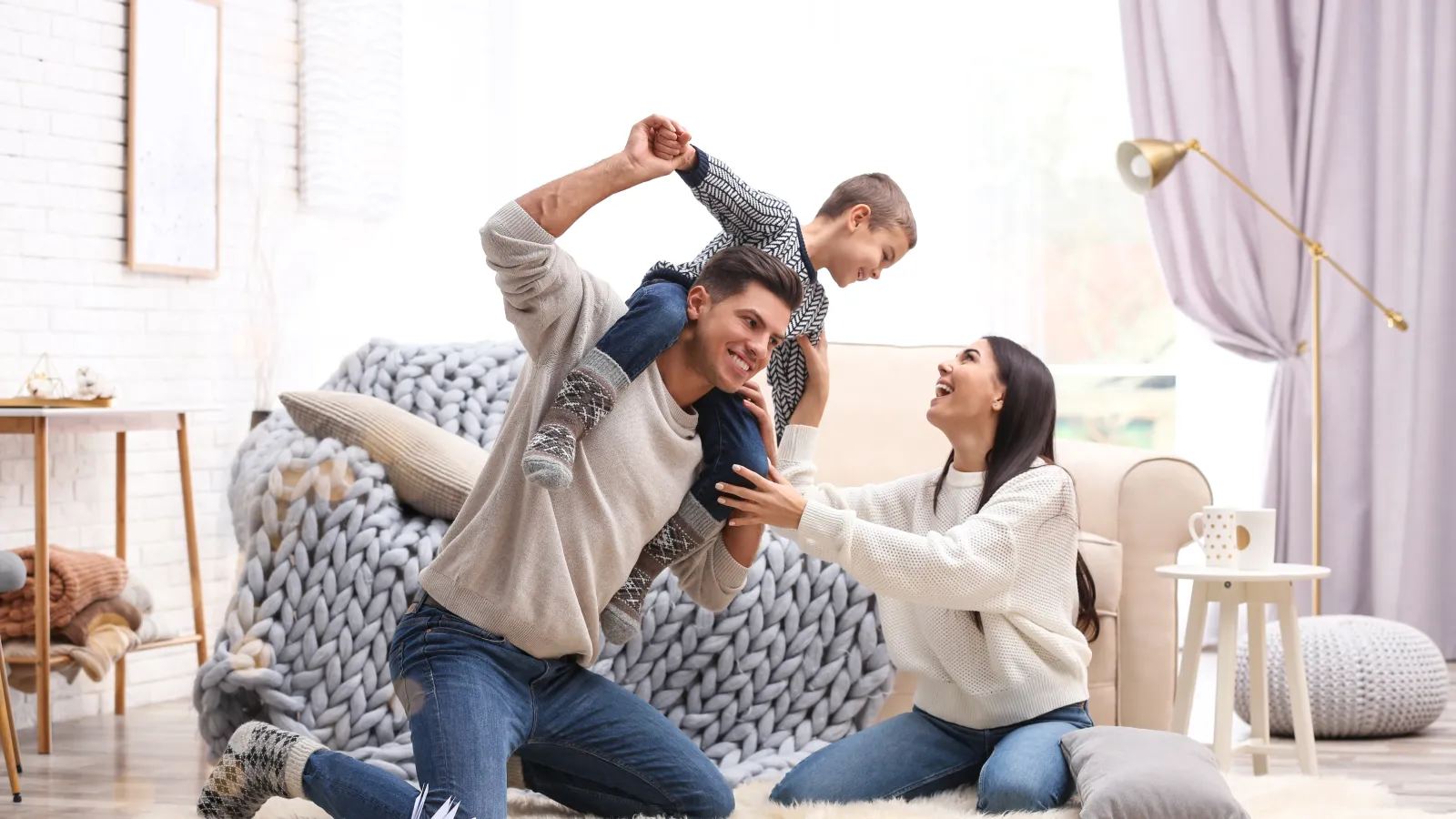 Financing Options
Tackle Bigger Projects Now
At Restano Heating, Cooling & Plumbing, we understand replacement and repairs can be expensive. We also know home improvement investment can help towards future saving. We offer various financing programs depending on the type of equipment or service chosen to improve your home. If you have any questions about which program is right for you call our office today for assistance on financing selection.
*Subject to credit approval. Minimum monthly payments are required. Please see specific financing company for details.
Frequently Asked AC Questions
We'll Answer Any Question
What are the signs that my AC system needs repair?

Some common signs that indicate your AC system requires repair include inadequate cooling, strange noises or odors, increased energy bills, frequent cycling on and off, and poor air quality. If you notice any of these issues, it's best to schedule a professional inspection. Our professionals will determine if a repair or replacement is best based on the current units condition.

Can you repair any brand or model of air conditioning system?

Yes, at Restano Heating, Cooling, and Plumbing, we have expertise in repairing all major brands and models of air conditioning systems. Our technicians are trained to handle a wide range of units, ensuring that we can effectively diagnose and repair your system.

Do you offer emergency air conditioning repair services?

Yes, we understand that air conditioning emergencies can happen at any time, especially during the hot summer months. Restano Heating, Cooling, and Plumbing offers 24/7 emergency air conditioning repair services to ensure your comfort is restored promptly.

What are the benefits of regular AC maintenance?

Regular AC maintenance offers several benefits, including improved energy efficiency, reduced utility bills, extended equipment lifespan, enhanced indoor air quality, and early detection of potential issues, preventing costly repairs down the line.

Can you help me choose a new HVAC system for my home?

Absolutely! Our knowledgeable team can assist you in selecting the right HVAC system for your specific needs and budget. We will consider factors such as the size of your home, energy efficiency requirements, and your cooling preferences to recommend the most suitable option.

How can I schedule an appointment for air conditioning repair or service?

Scheduling an appointment with Restano Heating, Cooling, and Plumbing is easy! You can call us at (800) 793-5510 or visit our request service online. Our friendly staff will promptly assist you in setting up a convenient appointment time. Office hours are Monday-Friday 7:30am - 4pm.