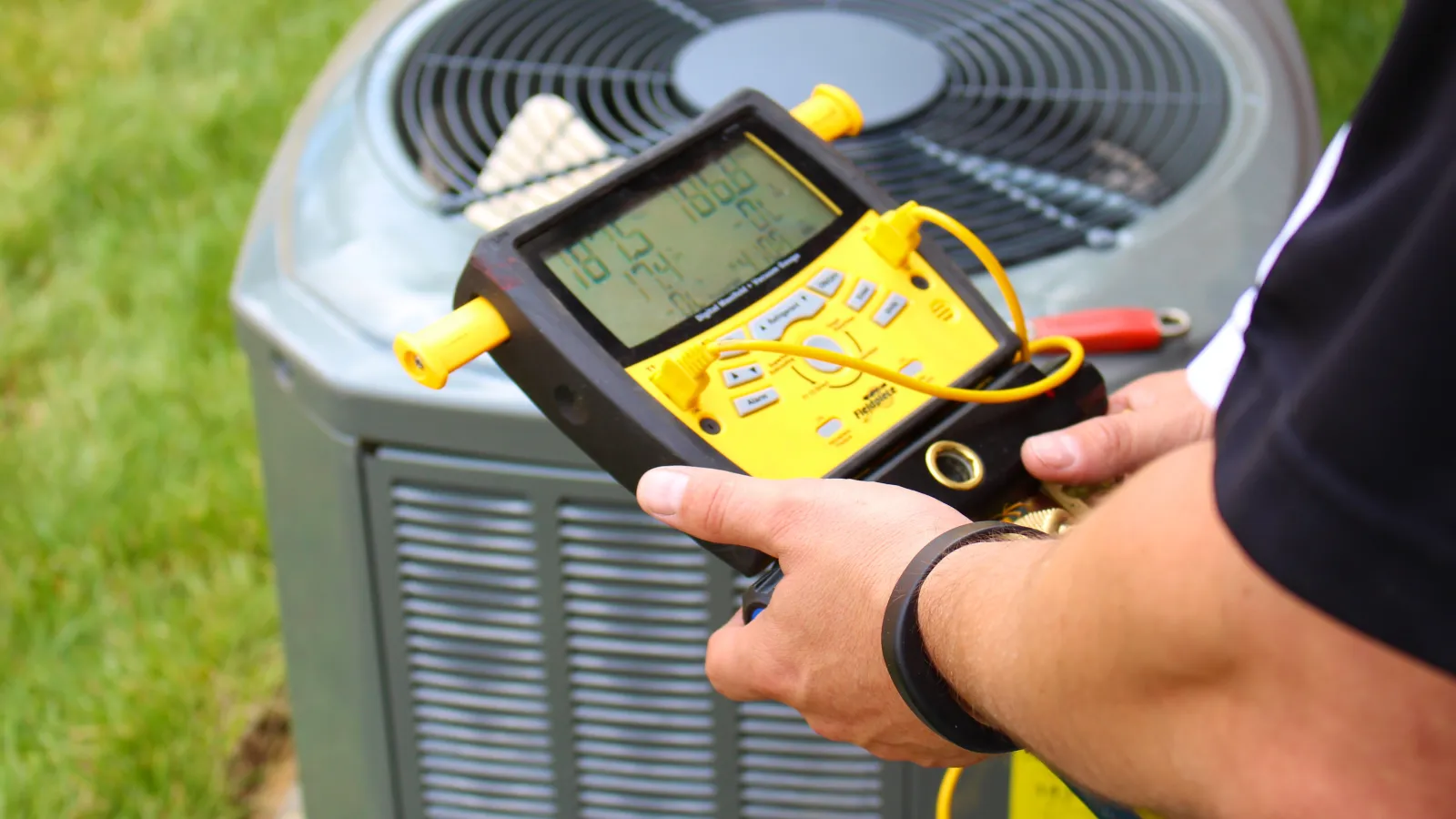 AC Maintenance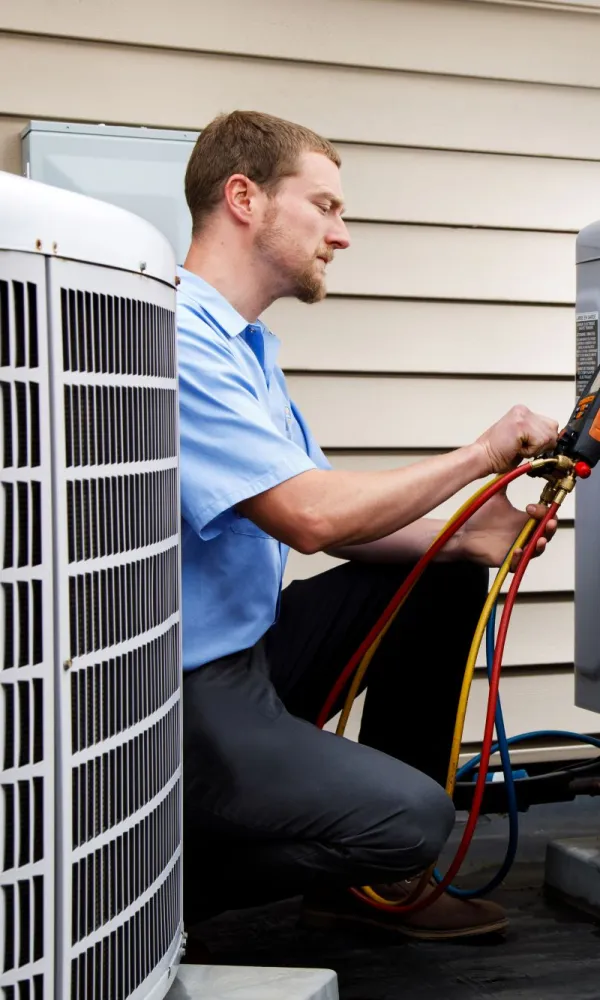 Pittsburgh Area
Seasonal AC Maintenance
At Restano Heating, Cooling, and Plumbing, we understand the importance of your air conditioning system in providing long-term home comfort. That's why we emphasize the need for regular seasonal maintenance to ensure optimal performance. Overlooking yearly wear and tear on your air conditioning unit can lead to minor issues escalating into costly replacements. By scheduling regular AC maintenance clean and checks, you can extend the lifespan of your equipment and avoid frequent seasonal repairs, ultimately saving you money. Trust us to keep your home cool, quiet, and efficient.
Our NATE-certified, factory-trained technicians perform an ac tune up on all makes and models of air conditioning equipment. We aim to complete all work in one visit, with care to avoid damage and clear debris. When replacement components are necessary, our inventory department will place a special order just for you, no matter the make and model of your AC system. Contact us today to schedule a clean and check for your home comfort system.
Need to Schedule AC Maintenance?
Contact Restano
Maintaining and Servicing Your A/C Unit
Benefits
Why choose Restano Heating, Cooling & Plumbing for your seasonal AC maintenance? While it may seem unnecessary to schedule professional upkeep for your seemingly functioning AC system, the consequences of neglecting maintenance can be costly. Waiting for your system to fail can lead to expensive repairs or even the need for a complete system replacement. By opting for proactive tune-ups, you can enjoy the following benefits of seasonal maintenance for your air conditioning system.
Benefits of seasonal AC maintenance include:
Save Money: The alternative to regular maintenance is waiting for your system to malfunction. Repair costs are generally five times more expensive than a scheduled tune-up.
Avoid Disruption: Comprehensive services allow us to catch and correct concerns with your cooling system. Thus, giving us time to replace worn or broken parts so your system is ready to handle the long summer season.
Conserve Energy: Any buildup of dust, faulty parts, friction, or contaminants within the system will rob it of efficiency. Ridding your unit of these will allow your ac to run more smoothly.
Lengthened Equipment Life: Properly adjusted and clean equipment will experience less wear and tear. When adequately maintained, the system will resist defects and provide extended years of operation.
Warranty Coverage: Warranty plans require regular, professional maintenance. Without a record of service, any damage sustained as a result is the responsibility of the homeowner.
Air Quality: The warm, wet environment within your air conditioner provides a breeding ground for mold and mildew. When cooling is activated, millions of airborne spores are sprayed into the airstream and breathed by occupants. With thorough cleaning, our licensed specialists stop contaminants before they become a danger.
Prevent Damage: Your cooling unit produces much water, which can lead to leaks or blockage. This damage can become extensive before homeowners even notice.
Superior Comfort: Keeping your air conditioner operating at maximum capacity ensures your preferred temperature and humidity control. You will save money, breathe easier and enjoy a more comfortable home.
Current Deals
Take Advantage Of Our Coupons
Reviews
Why Our Customers Rest Easy
Excellent communications before and during the furnace install. Both of the installers were very knowledgeable and did a very good, and neat install. They were very good about letting me know what they were doing and why. We use Restano for maintenance as well and are very pleased with the Heating and Ac maintenance. Restano also does gas pool heater maintenance which is important to us.
Al W. - BBB
Restano installed my air conditioner three years ago. They perform annual preventive maintenance on both my A/C unit and furnace. They have been very responsive to issues I experienced, including same day service when the capacitor failed on the A/C unit. Matt stopped by today to perform the annual check on the A/C unit and he recommended and installed a surge protector to prevent a costly capacitor problem in the future. Matt was courteous, professional, knowledgeable and friendly. I felt very comfortable with him and confident in his recommendation. Thank you Matt!
J W. - Google
Have been using Restano for many years. We have the yearly maintenance program for 4 houses. Dennis is GREAT!!! He is knowledgeable and trustworthy. We've had 3 furnaces and 1 air conditioning unit installed. We also use them for all our plumbing needs. Hot water tanks, toilets, faucets. Very professional and great service. Office girls are pleasant, knowledgeable, and easy to work with.
Andrea K. - Facebook
Need AC Maintenance
Contact Restano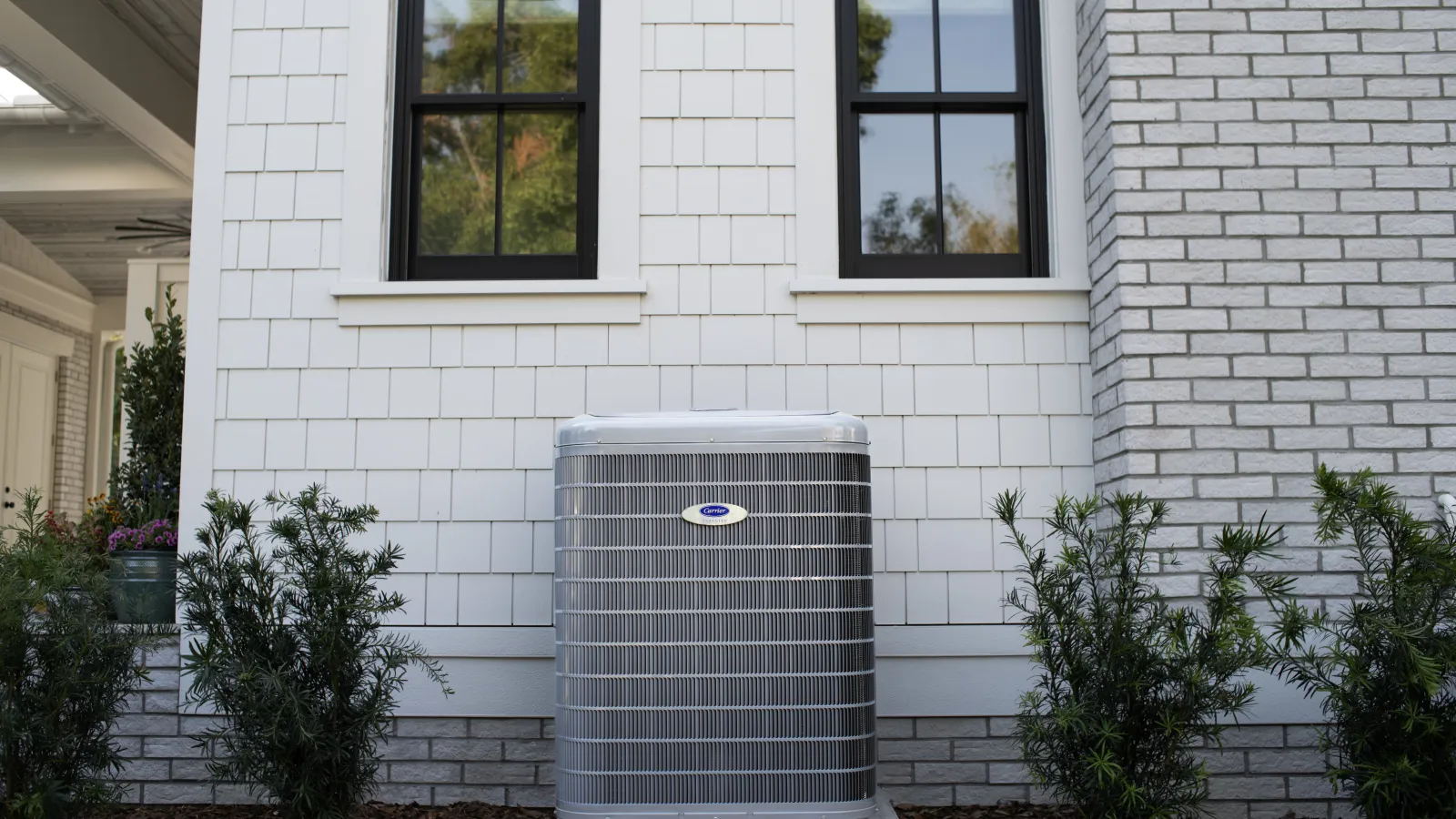 AC Maintenance
Enroll in The Restano Quality Club Today!
At Restano Heating, Cooling, and Plumbing, we strive to offer you the best service to meet all your HVAC and plumbing needs. In addition, we provide routine maintenance to extend the life of your equipment, saving you money on future repairs and replacements. Maintenance is key to keeping your air conditioning, furnace, water heater, or sewer system performing at the highest standard. With Restano Quality Club, you receive discounts on replacement units, repair services completed by trained technicians. Regularly scheduled maintenance will keep your home's HVAC and plumbing systems running efficiently.
Our knowledgeable technicians can identify and resolve minor issues with your HVAC or plumbing system before they become more significant and result in costly emergency services. Call our office to learn more about the Restano Quality Club Membership today!